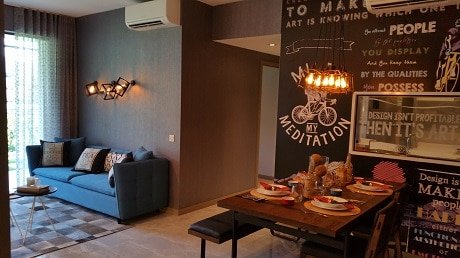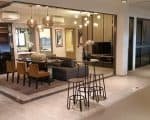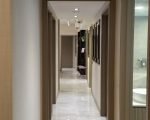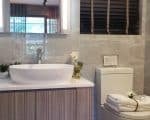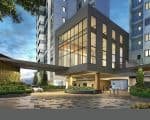 Location

Woodlands Avenue 12, Singapore
About This Listing
Northwave is an executive condominium located in District 25 in between Admiralty, Woodlands, Sembawang and Yishun. This gives residents of Northwave the choice of and benefit from several urban hubs, while at the same time, not suffering from the noise and pollution that living in the centre of one can give. It is a 15-minute walk from Northwave to both Admiralty and Sembawang MRT Stations, with the SLE and forthcoming NSC also next to the development. Northwave itself is well designed particularly in terms of its use of space, with a good range of facilities including a 50m swimming pool, BBQ pavilion, skate park, basketball /futsal court, fitness garden, hydro-spa pool, gymnasium, and badminton court.
Hao Yuan (Woodlands) Pte Ltd is a subsidiary of the MCC Group in Singapore which is in turn a subsidiary of the Fortune 500 company Metallurgy Corporation of China Ltd. It is a total building services provider with capabilities in property development, construction and project management, as well as engineering services.
---
Northwave – Unique Selling Points
Northwave is in the ideal position of being reasonably close to several urban hubs and hence the convenience, the choice, the connectivity and the accessibility that comes with that, but by the same time being far enough away from it all not to suffer from undue noise pollution. Residents at Northwave can pick and choose where to dine, shop and entertain themselves from Woodlands itself, Admiralty, Sembawang and Yishun – all within a short drive, without having any forced down their throat. Relative to much of its competition, the units and rooms within Northwave are also very spacious, with what space the is utilised very well.
---
Northwave- Accessibility
Northwave is equidistant between Admiralty and Sembawang MRT stations. Both are on the North South Line, and both are a 15-minute walk from the development. Taking the bus to Admiralty will cut the journey to 5 minutes. In terms of driving, Northwave is located close to the SLE (easily accessed via Woodlands Avenue 12) which in turn gives access to the island's other expressways. Also, Singapore's next major expressway – the North South Corridor, which will also feature an adjacent cycle path, will run behind Northwave.
Amenities

Air Conditioning

Barbeque

Gym

Swimming Pool

Refrigerator

Washer