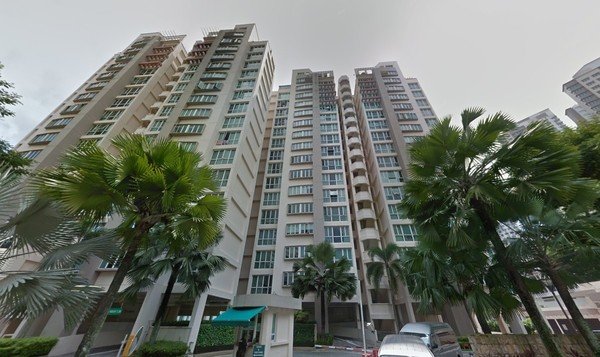 Location

30 Bukit Batok Street 21, Singapore 659636
About This Listing
The Dew is a leased apartment that development of the project was completed in 2004. The building of the apartment is very close to many MRT stations, but the nearest station is Bukit Batok MRT Station. The building of apartments is situated at 30 Bukit Batok Street 21. The territory of apartments comes under the jurisdiction of District 23. The name of the district is Bukit Batok, Bukit Panjang. There are many shopping centers and restaurants that are available to fulfill the needs of people according to their choice and taste. There are many national and international restaurants. The Dew apartment building is very close to Bukit Batok Nature Park and Bukit Timah Nature reserves. These are the most attractive and affordable points according to tourism. People from many other districts come to visit. The developer of the building is Sim Lian (Bukit Batok EC) Pte Ltd. The company is very popular among Singapore on the basis of Architectural construction services.
---
The Dew – Unique Selling Point
There are more than 250 units having numerous building stories. Each building has decorated and well-designed apartments. There are only three bedrooms apartments. The rooms are airy and clean. The apartment has one kitchen and lounge area. Each room has its own attached bathroom. The building is constructed while considering the demands of people in Singapore. The apartments are available for rent and can also be bought. The charges are varied according to the area and services provided. The management has maintained the decorum of buildings while providing every service to people. There are many shopping options available there. There are also many educational centers like Bukit View Secondary School, Yusof Ishak Secondary School, and The German Europe School.
---
The Dew – Accessibility
The two major roads are linked to the location of the apartments that leads to numerous amenities of the district. There is one MRT Station within the area that is 12 minutes away from the destination. There are more than 20 bus stops nearby the location of the apartments. There is also A & J WellCare Pte Ltd hospital for any emergency that can be reached within 2 minutes. There are also many parks in walking distance. There are ATM and Post Box offices nearby. The Rice, Steve and Leif Restaurants are only 10 minutes away from the Dew apartment. There are also many shopping malls like online Marketing Design, Bukit Batok Town Center, Bullion International and Ever style Trading market.
Amenities

Air Conditioning

Barbeque

Gym

Swimming Pool

Refrigerator

Washer